Details

Last Updated on Wednesday, 22 May 2013 22:14
Indiana Fishing Reports
Indiana Fishing Resources
Before you fish
After you fish
Fisheries Information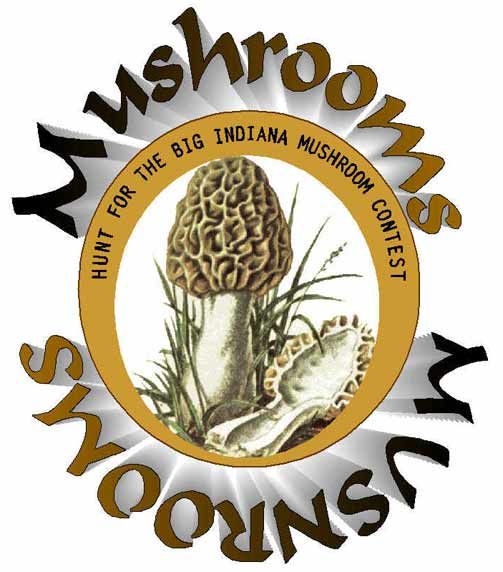 Birds of prey workshop at Patoka
 Lake, June 16
Event Description
A birds of prey workshop at Patoka Lake on June 16 will offer an up-close experience with a live red-tailed hawk and Eastern screech owl.

The program is at 1 p.m. at the Patoka Lake Visitors Center in Newton-Stewart State Recreation Area.

Visitors will learn how Patoka staff must care for these birds, including trimming their beaks and talons. The birds are used for educational programming.

The workshop costs $5 per person. Advance registration is required by calling (812) 685-2447.

The entrance fee of $5 per in-state vehicle and $7 per out-of-state vehicle is required for the Newton Stewart State Recreation Area, north of Wickliffe, off Highway 164.
Fishing hook restrictions relaxed and
 clarified
Event Description
Anglers can affix up to three hooks, three artificial lures, or a combination of hooks or lures not to exceed three per pole under a temporary rule that takes effect May 24.

The long-standing permanent rule allowed just two hooks per pole. Other changes in the temporary rule define "artificial lure," "bait," "fly," "hook," "pole" and "line."

"These changes were needed to clarify Indiana's fishing regulations so that everyone can more easily determine what fishing tackle can be used," said DNR director Cameron Clark. "New devices are always coming onto the market and in the past, it has not always been clear if they were permissible."

Under the new rule, an umbrella rig, for example, now can have up to three hooks and unlimited hookless attractors. When artificial lures are used on an umbrella rig or similar device, they are considered one hook, even if the lure has multiple hooks.

Under the old permanent rule, it was uncertain how many hooks could be used on umbrella rigs. A temporary rule that allowed five hooks on umbrella rigs expired last December after a one-year trial.

As in the past, anglers are still allowed to fish with up to three fishing poles or lines at a time.

The full text of the emergency rule can be viewed at: www.IN.gov/nrc/files/lsa_13-212E.pdf.
O'Bannon Woods SP hosts living
 farmstead, haypress demonstration
 for Memorial Day Weekend
Event Description
Visitors to O'Bannon Woods State Park this Memorial Day Weekend will experience rural life as it was in the 19th century during the Living Pioneer Farmstead event.

The event runs from 10 a.m. to 3 p.m. Saturday and Sunday at Hickory Hollow Interpretive Center. The farmstead will feature a working blacksmith shop, cooper shop, summer kitchen, pioneer home, tomahawk throwing and other pioneer demonstrations.

The event will also feature demonstrations of the unique 1850 haypress, which is powered by an ox. The demonstrations will be from 1 to 1:45 p.m. on Saturday and Sunday. Demonstrations are held only nine times a year.

The farmstead and haypress will be open for viewing only on Monday from 10 a.m. to 3 p.m.

For a full schedule of activities at O'Bannon Woods State Park on Memorial Day weekend, call (812) 738-8234 or go to InterpretiveServices.IN.gov.

The haypress demonstration and living farmstead event is free after paying the regular gate fee of $5 per in-state vehicle and $7 per out-of-state vehicle.

The next haypress demonstration and living farmstead activities are July 6-7.

O'Bannon Woods is at 7234 Old Forest Rd. Corydon, 47112.
Spring Mill SP hosts annual Civil War
 Days, May 25-27
Event Description
Spring Mill State Park will explore life in Indiana during the Civil War in an event Memorial Day Weekend.

The featured program of Civil War Days is a battle at 2:30 p.m. on Saturday and Sunday in Sycamore Field.

Saturday programming also includes a Civil War era fashion show at 11 a.m. at the Upper Residence porch; Civil War era music at 3:30 p.m. in the Meeting House by Stony Point; and a Civil War era dance at 7 p.m. at Stony Point outside Sycamore Shelter. Visitors to the dance can watch or join and learn dance steps from the 1860s.

Sunday programming includes morning worship at 8:30 a.m.; Civil War Boys at 11:30 a.m.; and a program on Indiana and the Civil War at 3:45 p.m. These three programs will be at the Meeting House. Two Sunday programs will be at Sycamore Field: the 2:30 p.m. battle and an 8:30 p.m. cannon fire.

On Memorial Day, at 2 p.m., visitors can join re-enactors representing Abraham Lincoln, Gov. Morton, and soldiers and civilians at the park's Hamer Cemetery. A memorial service will commemorate soldiers killed in the Civil War.

Park admission during the event is $5 per in-state vehicle and $7 per out-of-state vehicle. Annual Entrance Passes for 2013 are also available.

For more information, call Coletta Prewitt at (812) 849-3534 or This email address is being protected from spambots. You need JavaScript enabled to view it. .

Spring Mill State Park is at 3333 State Road 60 East, Mitchell, 47446.
Young Adventurers offers hands-on
 learning at O'Bannon Woods State
 Park
Event Description
Children of all ages are invited to O'Bannon Woods State Park for the Young Adventurers Program this summer and fall.

Young Adventurers offers hands-on programs in areas from archaeology to canoeing. The programs will teach children about the wildlife, history and culture of Indiana. Each program includes a lesson, an outdoor activity (weather permitting) and often a craft. The program length averages one to two hours.

Young Adventurers meets at the Hickory Hollow Nature Center every other Friday and Saturday at 1 p.m., unless otherwise advertised. The sessions are:

June 1-2: Free Fishing Weekend and Fishing Derby
June 14-15: Canoeing Basics 101 (Meet at Pine Pond)
June 28-29: The Mystery of History
July 12-13: Reduce, Reuse, Recycle Your Trash
July 26-27: Hellbenders lesson by Purdue University Research Team.
Aug. 9-10: SSSSlithering SSSSSSSnakessssssssss
Aug. 23-24: Getting Starry Eyed (Time will vary)
Sept. 6-7: Nature Rocks!"
Sept. 20-21: Can You Dig It?
Oct. 11-12: Falling for Fall
Oct. 18-19: Special Request Day
Nov. 1-2: Native American Heritage Month

A full descriptive schedule of the Young Adventurers program is at InterpretiveServices.IN.gov or by contacting interpretive naturalist Lydia Robertson at This email address is being protected from spambots. You need JavaScript enabled to view it.  or (812) 738-8234.

Standard gate fees of $5 per in-state vehicle and $7 per out-of-state vehicle apply during recreation season.

O'Bannon Woods is at 7234 Old Forest Rd. Corydon, 47112.
Make Indiana state parks and
 reservoirs your gym this summer
Event Description
You can get in shape, experience the outdoors and earn a shot at winning prizes by taking the Department of Natural Resources Fitness Challenge.

The challenge is sponsored by DNR's Division of State Parks & Reservoirs. The challenge entails walking, biking, paddling or swimming at least 25 miles inside one or more of Indiana's state parks and reservoirs between now and Oct. 31.

Indiana has 24 state parks and eight reservoirs. Learn more about them at stateparks.IN.gov or download an Indiana Recreation Guide at dnr.IN.gov/5280.htm.

Horseback riders can join too, but must complete 100 miles on state park or reservoir trails.

Those who pass the challenge will be entered in a drawing for prizes that include annual passes and permits, subscriptions to Outdoor Indiana magazine, DNR campground gift cards and more.

Fitness challenge participants must log their visits to state park or reservoir properties and get a signature from staff each time.

"Participants often comment on how this has helped them explore new and unique outdoor places in Indiana while getting great exercise," says Ginger Murphy, Assistant Director for Stewardship for Indiana State Parks & Reservoirs. "We are happy to continue this challenge for another year!"

For more information, visit dnr.IN.gov/healthy and click on the "2013 Fitness Challenge" link.
Two morel mushroom recipes in less

 

 than two minutes

Event Description
The latest online video in the DNR Division of Fish & Wildlife's CookIN Gone Wild series highlights morel mushrooms.

Morels are a delicacy in Indiana that many people hunt for every spring.

"We wanted to give a different spin on CookIN Gone Wild by showcasing some of Indiana's wild edibles and not just wild game such as venison or duck," said Michelle Cain, wildlife information specialist. "These two recipes give a couple of exciting new ways for people to enjoy morels."

The easy recipes add gourmet flair to normal fried or sautéed morels. The morel mushroom cream sauce is versatile and great on any meat or pasta. The morel stuffed bacon cups with herbed goat cheese look and taste great and are a great appetizer for guests.

For the full recipes and to see the video go to wildlife.IN.gov/7562.htm.

 
Get outside this Memorial Day
 weekend
Event Description
Although DNR campgrounds and cabins at state parks, state reservoirs and recreation areas are booked to capacity for Memorial Day weekend, some shelters remain available for picnics and other day-use gatherings.

Shelters can be reserved at Camp.IN.Gov or by calling 1-866-6CAMPIN (1-866-622-6746).

If you're looking for a road trip, but not sure where to go, find property maps and facility information at stateparks.IN.gov. Many new features are ready to enhance your experience no matter when or where you visit.

If you're too late to make a reservation for the upcoming holiday weekend, don't miss out on camping over July 4th, Labor Day or anytime this summer. Cabins and campsites are still available, but will go quickly once Memorial Day passes.

Visit Camp.IN.Gov or call 1-866-6CAMPIN (1-866-622-6746) to reserve your favorite cabin, shelter or campsite.
 
Campers should consider DNR's rule on firewood when making preparations for their camping stay. In-state visitors to state parks, state reservoirs, state forests and state fish & wildlife areas can bring firewood from home as long as the bark has been removed.
 
Guests may also bring firewood onto properties if it is: (1) kiln-dried scrap lumber, or (2) purchased outside the property and bears either a USDA compliance stamp or a state compliance stamp, or (3) purchased from the property camp store or on-site firewood vendor and has a state compliance stamp.
 
Visitors cannot bring firewood from out-of-state.
Week focuses on stopping spread of
 ash tree killer
Event Description
Ash trees are dead and dying throughout Indiana by the thousands, costing Hoosiers millions and marring the landscape.

The killer is tiny, elusive and resilient. The emerald ash borer beetle, EAB for short, can fly, but not far. Its rapid spread is caused by humans moving the firewood in which the beetles thrive.

Memorial Day weekend travel traditionally coincides with a more sinister happening—more spread of this killer by unwary humans on summer vacation trips and weekend outings.

To remind Hoosiers and visitors to Indiana to protect forests by not moving firewood, Gov. Mike Pence has declared May 19-25 as Emerald Ash Borer Awareness Week in Indiana.

The Indiana Department of Natural Resources regulates the types of firewood that can be brought onto State lands. The purpose is not only to stop spread of EAB, but also to fight the next invasive pest, which will likely travel in firewood, too.

The DNR requires all firewood entering state properties to: (1) be accompanied by a state or federal compliance stamp allowing such movement, or (2) be kiln-dried scrap lumber, or (3) be completely debarked if brought from home within Indiana.

To fight EAB, if you plan to have a campfire, the best option is to buy firewood close to where you will burn it; don't bring it from home. Burn wood completely before leaving your site—don't leave wood for the next person. Buying packaged firewood bearing a state or federal compliance stamp also helps.

Extensive information about the bug and the laws regarding firewood movement is at dnr.IN.gov/entomolo/3443.htm.

Suspected EAB infestations outside of the quarantine boundaries should be reported to DNR's toll-free Invasive Species Hotline, 1-866-NO-EXOTIC. Insecticide treatments are available to protect individual trees from EAB. Many are cost effective. See eabindiana.info.
Safe Boating Week, May 18-24,
 focuses on life jacket use
Event Description
Excuses for not wearing a life jacket when boating abound.

"It's too hot! It doesn't look cool. I know how to swim. Nothing is going to happen to me."

Approximately 700 people drown in the United States each year from recreational boating accidents. The vast majority of those drowning victims probably used one of these excuses.

During North American Safe Boating Week (May 18-24) and throughout the boating season, the Indiana Department of Natural Resources and the National Safe Boating Council (NSBC) remind boaters to WEAR IT! and be alert and aware while on the water.

"Most, if not all, drownings can be prevented by wearing a life jacket," said Indiana Conservation Officer Lt. Bill Browne. "If we can keep people's head above water we can prevent drownings. Wearing a life jacket is the only prevention measure that is foolproof."

Conservation officers are also urging people to boat sober, and plan for a designated boat driver if alcohol will be on board. Conservation officers arrested 337 people in 2012 for operating a motorboat while intoxicated.
Game bird habitat development funds

 

 available for landowners

Event Description
Private landowners looking to improve wildlife habitat on their property may qualify for financial assistance through the DNR Division of Fish & Wildlife, particularly if they want to benefit bobwhite quail and ring-neck pheasants.

Bobwhite quail and ring-neck pheasant are prized game birds. However, populations of both have suffered from permanent habitat loss or lack of maintenance on existing habitat.

"It used to be that farming practices created and maintained a lot of the habitat that quail and pheasants needed," said Gary Langell, private lands program manager for DNR Fish & Wildlife. "More ground was typically disturbed each year than what was planted and harvested. Many of those disturbed areas would remain idle for two or three years in a row before being disked up again and provided ideal nesting and winter cover. It is this type of habitat that we are lacking today, but it requires landowners to create and maintain it."

The DNR Fish & Wildlife's Private Lands Unit works with landowners to restore quail and pheasant habitat. A district wildlife biologist will meet with the landowner, inspect the property and prepare a detailed management plan. The biologist will also discuss financial assistance programs that are available through the DNR Fish & Wildlife to help offset the cost of habitat restoration or maintenance. Qualified landowners are reimbursed for finished work in the amount agreed to by DNR Fish & Wildlife. Enhanced cost-share assistance is available to landowners in any of the Division's quail or pheasant priority areas.

"Each district wildlife biologist has a quail or pheasant priority area," said Josh Griffin, south region private lands supervisor for DFW. "The more pheasant and quail habitat we can create or restore in these areas, the greater the potential for these birds to disburse into other areas of good habitat and maintain sustainable populations."

To determine if your land is in a quail or pheasant priority area, see dnr.IN.gov/dnr/wild/2352.htm.

For more information on quail or pheasant priority areas, or for information on developing wildlife habitat on your property, contact your local district wildlife biologist. A directory is at dnr.IN.gov/fishwild/2716.htm.

 
Good water levels expected for kids
 fishing derbies, June 1
Event Description
Flood waters on Upper Wabash reservoirs have receded, clearing the way for four kids fishing derbies on June 1.

The free derbies are for kids ages 2 to 14 accompanied by adults. They are at Salamonie and Mississinewa lakes, J. E. Roush Fish & Wildlife Area and Ouabache State Park.

Each participant must use bait provided by DNR. Age categories are 2 to 5; 6 to 10; and 11 to 14. Prizes will be awarded for first-, second- and third-largest fish caught in each age group. There will be a grand-prize winner for largest fish overall.

Sign-in begins at 8:30 a.m. with rules and regulations given then. Fishing will be 9 to 10:30 a.m. Awards will be given after 10:30 a.m., and children and their adult must be present to win.

The event coincides with Free Fishing Weekend, when Indiana's adult residents do not need a license to fish but all other general fishing regulations apply.

Advance registration is requested by calling Upper Wabash Interpretive Services at (260) 468-2127.
 
For more information on other UWIS programs, see dnr.IN.gov/uwis or Facebook.com/UpperWabash or call (260) 468-2127.

Upper Wabash Interpretive Services is at 3691 S. New Holland Road, Andrews, 46702.
NRC approves Conrad Station Nature
 Preserve
Event Description
The Natural Resources Commission on Tuesday approved the Conrad Station Nature Preserve in Newton County, a 342-acre property in the tallgrass prairie region of northwest Indiana.

It is the 252nd site to receive nature preserve status and was purchased in 1998 with assistance from the Indiana Heritage Trust program.

The site, which is owned by The Nature Conservancy, consists primarily of a black oak savannah, sand prairie, and a high-quality prairie restoration. It connects with a large area that includes TNC's 7,200-acre Kankakee Sands, Beaver Lake Nature Preserve and Willow Slough Fish & Wildlife Area.

The Commission elected new DNR director Cameron Clark as the group's secretary, replacing Rob Carter. Gov. Mike Pence appointed Clark as DNR director last Friday.

Among other actions, the Commission gave:

–Final approval for a requested slip rental rate increase for Kent's Harbor Marina at Brookville Reservoir and for the Lake Monroe Sailing Association at Lake Monroe.

–Preliminary approval of a proposal that makes permanent modifications to a special boating ecozone near the Ball Wetland that lies between Tippecanoe Lake and James Lake in Kosciusko County. The ecozone was established in 2009 with a scheduled expiration of Jan. 1, 2014. Tuesday's action makes permanent the modified ecozone, which was established to protect the wetland, enhance public safety, and create a clearly enforceable speed zone.

–Approval of changes to a non-rule policy that shifts federal consistency reviews from the DNR's Lake Michigan Coastal Zone Program staff to the DNR Division of Fish & Wildlife's environmental unit.

Also, Sara Wesner was introduced to the Commission as the new assistant manager for Deer Creek and Wabashiki Fish & Wildlife Areas.
 
The NRC is an autonomous board that addresses issues pertaining to the DNR. Its membership includes the DNR director, heads of three other state agencies (Environmental Management, Tourism, and Transportation), six citizens appointed by the governor on a bipartisan basis, the chair of the NRC's advisory council, and the president of the Indiana Academy of Science.
 
The Commission's next scheduled meeting is July 16 at Fort Harrison State Park, Indianapolis.
Ouabache SP hosts bison hike, May 18
Event Description
Families can enjoy a guided stroll around the bison pen at Ouabache State Park on May 18 as part of the national "Kids to Parks Day."

Visitors can watch the bison eat their morning meal and interact with each other.

The hour-long bison hike starts at the bison shelter at 10 a.m. and is sponsored by Upper Wabash Interpretive Services.

Hikers are encouraged to have a family picnic afterward, or hike one or more of the many trails.

The program is free after paying the standard gate fee of $5 per in-state vehicle and $7 per out-of-state vehicle.

For more information on other UWIS programs, see dnr.IN.gov/uwis or Facebook.com/UpperWabash or call (260) 468-2127.
 
Ouabache State Park is at 4930 E. St. Rd. 201, Bluffton, 46714.
Waubee Lake weed on DNR watch list
Event Description
Growth of Eurasian watermilfoil, a non-native, invasive aquatic plant, poses a threat to recreation at Waubee Lake in Kosciusko County.

But DNR officials say more watermilfoil is not necessarily bad given the scarcity of other, native plants in the 187-acre lake.

Based on sampling by DNR fisheries biologists, coverage of Eurasian watermilfoil in Waubee Lake has increased five-fold since 2010. It is now the second most abundant plant, up from ninth in 2010. Where present, it is also denser than in 2010.

Last summer several near-shore areas were off-limits to boaters and swimmers where watermilfoil formed thick mats on the surface. Concerns are that it could spread even more.

The good news is that watermilfoil in Waubee Lake may help keep the water clean by tying up nutrients that otherwise might go into producing algae blooms.

Clean water allows sunlight to penetrate deeper in a lake, producing more oxygen from photosynthesis and improving fish habitat.

Water clarity last year at Waubee Lake was the best it had been in years. Objects as deep as 13 feet were still visible in August. Enough oxygen for fish was present down to 26 feet, compared to 20 feet in previous years.

If habitat conditions continue to improve, biologists may consider restocking ciscoes into Waubee Lake. Ciscoes, a cold-water fish, were present in the lake until the early 1970s but died out as water clarity and oxygen levels declined.

"Waubee Lake may be unique in that more watermilfoil here is not necessarily a bad thing," said Jed Pearson, DNR biologist. "Unlike other lakes where milfoil threatens to displace native plant communities, Waubee Lake doesn't have many plants."

According to Pearson, aquatic plants have never been abundant in Waubee Lake.

"There is no question that milfoil is now a nuisance in some areas of the lake, but overall the amount of vegetation is still low," Pearson said.

Pearson said the increase in water clarity and watermilfoil last year may have been due to the weather: hot, dry summers and mild winters allow watermilfoil to flourish. That could change as a result of this spring's colder and wetter weather.

"We can't predict how much milfoil will grow this year," Pearson said. "If it continues to increase, we can take steps to reduce it, but we don't want to start a major control program that could have negative side effects."

Based on this wait-and-see approach, the DNR postponed a request last month from local residents for funds to help spray watermilfoil with herbicides.

The DNR, however, will allow spot treatments of watermilfoil in specific areas along residential shorelines where use is impaired and near the boat ramp where the risk of transfer by boaters is greater.

It is illegal to transport Eurasian watermilfoil from one lake to another.

Meanwhile, DNR biologists will resample Waubee Lake's plant community in August to monitor watermilfoil abundance.
"Fishy" evening reception for families
 on May 24 at Paynetown SRA
Event Description
Monroe Lake's Interpretive Services will kick off summer with a family-focused evening reception on Friday, May 24, from 6 to 8 p.m.

The "Fish, Food and Friends" reception will be at the activity center in Paynetown State Recreation Area, 4850 S. State Road 446.

Visitors can munch on fish-themed treats, and see which Monroe Lake fish made the staff's Top Five list.

"Schools" of fish painted by students at eight Monroe County elementary schools will be featured on the walls. Kids also can enjoy "fishy" games, activities and crafts.

Staff will have information on the upcoming Free Fishing Weekend event at Paynetown SRA.

Visitors also can learn about a new program launching Memorial Day Weekend that will offer free rental of fishing equipment to Paynetown visitors.

This is the first time in two years that the activity center will be open the entire summer season. A record-setting flood in May 2011 destroyed most of the building contents. The renovation has just been completed.

For more information, call (812) 837-9967.

The standard entrance fee of $5 per in-state vehicle or $7 per out-of-state vehicle applies. Annual Entrance Passes are also available for purchase.

Monroe Lake is at 4850 South State Road 446, Bloomington, 47401.
Indiana Dunes State Park offers
 glamorous camping weekend, May 31
 - June 2
Event Description
If "roughing it" isn't for you, Indiana Dunes State Park is offering a themed weekend for camping glamorously, May 31 through June 2

Glamorous camping, or glamping, is a way to experience the outdoors without giving up creature comforts. The weekend coincides with International Glamping Weekend, which celebrates luxury camping and experiencing the great outdoors with advanced amenities.

"The nice thing about glamping is it allows folks that don't want to rough it the opportunity to enjoy the semi-wild and appreciate places like the dunes," said Jessica Rosier, park interpretive naturalist.

Weekend programs will focus on important women in dunes history, beach glass jewelry making, a camping recipe tasting and exchange, example glamping sites and other activities.

The weekend begins Friday, May 31, at 8 p.m., with a glamorous campfire gathering at the park's Campground Shelter, and continues Saturday and Sunday with hikes and talks at 10 a.m. and 3 p.m.

Visitors should check the park's interpretive schedule for specific program titles and times. A special sunset toast will be Saturday at 7:30 p.m. from the historic pavilion rooftop.

Special program funding is courtesy the Friends of Indiana Dunes group.

Visitors are not required to stay overnight to enjoy any of the activities.

For more information about this or other park programs, call (219) 926-1390.

Indiana Dunes State Park is at 1600 North 25 E. Chesterton, 46304.
Indiana conservation officers offer
 safe boating tips
Event Description
Indiana conservation officers are providing citizens with useful tips for Indiana boaters to enjoy a safe summer on the water.

 



Conservation officers will be patrolling Indiana waterways this summer to ensure that boaters comply with boating laws. Officers encourage boaters to become familiar with Indiana boating laws and follow safe boating procedures by following these tips:

 



1. Always wear a life jacket.

 


2. Never sit on the gunwale (side) of a motorboat while in motion.

 


3. Do not ride on the bow decking of a motorboat while in motion.

 


4. Never tow a skier or tuber without an observer.

 


5. Pay attention to marker buoys and idle zone restricted areas.

 


6. If 21 or older, only consume alcoholic beverages in moderation (0.08 is the legal limit).

 


7. Use navigational lights and anchor lights between sunset and sunrise.

 


8. Nighttime speed limit is 10 MPH on all inland lakes.

 



The online Indiana boating guide is at

 

boat-ed.com/in/handbook/. A hard copy of this guide may be found at most boat marinas.

 



An informative boating violations video may be viewed atdnr.IN.gov/lawenfor/5066.htm.

 



Anyone witnessing boating violations or in need of assistance from a conservation officer can call (812) 837-9536 to reach any officer in the state.

 
Salamonie and Mississinewa lakes,
 Roush FWA, and Ouabache SP to hold
 free kids fishing derbies, June 1
Event Description
Kids ages 2 to 14 and their adults are invited to Kids Free Fishing Derbies at Salamonie and Mississinewa lakes, J. E. Roush Fish & Wildlife Area and Ouabache State Park, on June 1. 

Age categories are: 2 to 5; 6 to 10; and 11 to 14, with first-, second- and third-prize winners for largest fish in each age category. The largest overall fish will be awarded a grand prize. Each participant must use bait provided by DNR staff. 

Each property will host its own derby, with winners announced at each property. 

Sign-in begins at 8:30 a.m. Rules and regulations will be announced at that time. Fishing time will be 9 to 10:30 a.m. Awards will follow. Children and their adult must be present to win awards. 

Advance registration is requested by calling the Upper Wabash Interpretive Services at (260) 468-2127.

For more information on other UWIS programs, see dnr.IN.gov/uwis or Facebook.com/UpperWabash.

Upper Wabash Interpretive Services is at 3691 S. New Holland Road, Andrews, 46702. 
INDIANA FISHING REPORTS, INDIANA ICE FISHING, HANDICAP PLACES IN INDIANA,ANGLERS HOOK UP, WHERE TO FISH IN INDIANA, INDIANA FISHING & HUNTING PHOTOS, INDIANA FISHING HOT SPOTS, INDIANA FLY FISHING, FLY TYING, LURE MAKING, INDIANA FISHING TOURNAMENTS, CONTEST, AND DERBIES, INDIANA PAY LAKES, INDIANA DNR FISHING REPORTS, INDIANA DNR NEWS, IDEM AND EPA EVENTS, Indiana Hunting, INDIANA HUNTING, FISHING, AND TRAPPING SEASON'S,INDIANA HUNTING DISCUSSION, General Hunting Discussion, Indiana Firearms and Gun Talk, Indiana Trapping, Indiana deer hunting, Indiana turkey hunting, Indiana Squirrel hunting, Indiana rabbit hunting, Indiana waterfowl hunting, Indiana Raccoon hunting, Dogs, and dog running, Frog Gigging, Bow Hunting, Treasure Hunting, GENSENG HUNTING & MUSHROOM HUNTING, INDIANA TOURISM, General sports news. Camping, Hiking, Astronomy, Bird Watching, Racing, now Skiing. Water Skiing. Water Sports, Wine Tasting, CAMPSITE RECIPES. COOKING OUT, PICNIC. TANTALIZE YOUR TASTE, JOKES AND LAUGHS, FISHING TIPS AND TACTICS, Bass Fishing Tips, Walleye Fishing Tips, Crappie Fishing Tips, Pan fishing tips-Bream,Steelhead trout tips, Muskie tips, Carp fishing tips, Cat Fishing tips, Spoonplugging,Rough fish, General Fishing Tips, ICE FISHING TIP'S & TACTIC'S, Recommended Or Maybe Not So Good, MANUFACTURES, BAIT SHOPS, & OUTFITTERS. FREE LISTINGS,ADVERTISING INFORMATION, Free Indiana Lake and River Maps, INDIANA STATE FISH AND WILDLIFE AREA MAPS, INDIANA LAKE MAPS THAT BEGIN WITH THE LETTERS ABC, INDIANA LAKE MAPS DEF, INDIANA FISHING MAPS GHI, INDIANA LAKE MAPS JKL, INDIANA LAKE MAPS MNO, INDIANA LAKE MAPS PQR, INDIANA LAKE MAPS STU, INDIANA LAKE MAPS WXYZ, INDIANA RIVER MAPS, Chatroom,LAKE MICHIGAN BEACHES, INDIANA DUNES, INDIANA STATE PARKS MAPS, Indiana Fishing Discussion, INDIANA FISHING REPORTS, INDIANA ICE FISHING, HANDICAP PLACES IN INDIANA, ANGLERS HOOK UP, WHERE who, Indiana fishin, Indiana fishin info, Indiana Fishin, Indiana Fishin Info  , Indianafishing.co 
COPYRIGHT 1996-2013 © Indiana Fishing
Martinsville Indiana 46151
Indiana Fishing Info, it's creator, or it's moderators are not responsible for damage, loss, or injury resulting from the use of information contained on the pages of this site. Furthermore, Indiana Fishing Info, and it's creator assumes no liability for posts made by others and is not responsible for the accuracy, copyright compliance, legality, or decency of material contained in the posts Their posts are solely their opinions, and their responsibility. No part of Indiana Fishing may be copied, printed, or reproduced in any manner, without written permission from it's owner.
~~~~~~~~~~~~~~~~~~~~~~~~~~~~~~~~~~~
This website contains some information obtained from the Indiana DNR and other government agencies controlling the described outdoor resources. However, this site is not sponsored by the state, any parks, or any other government agency. by the state, any parks, or any other government agency.
Copyright © 1996-2012 Indiana Fishing & Hot Spots  Martinsville Indiana 46151
Copyright © MMVII-MMXIiI
Indiana Fishing, Hunting & Tourism., Powered by Joomla! Joomla 1.7 Templates by
 SiteGround
Indy Lakes pay lakes and RV Camping is not recommended. I do not  recommend fishing or camping at Indy Lakes. Something to do about the fishing pools. They will tell a fisherman he has won a pool, and then refuse to pay out !
Copyright © 1996-2013 Indiana Fishing & Hot Spots  Martinsville Indiana 46151
www.indianainfo.net